Pengumuman Pemenang "Let's Make The Best Selfie!"
Setelah menyeleksi beberapa peserta yang memenuhi syarat dan ketentuan akhirnya kami memutuskan ketiga nama ini sebagai peserta yang berhak mendapatkan reward dari Machtwatch/JamTangan.com.
Berikut ini para pemenang untuk event Instagram "Let's Make The Best Selfie!"
Pemenang Utama (Seiko SRP653)
instagram: @danzdy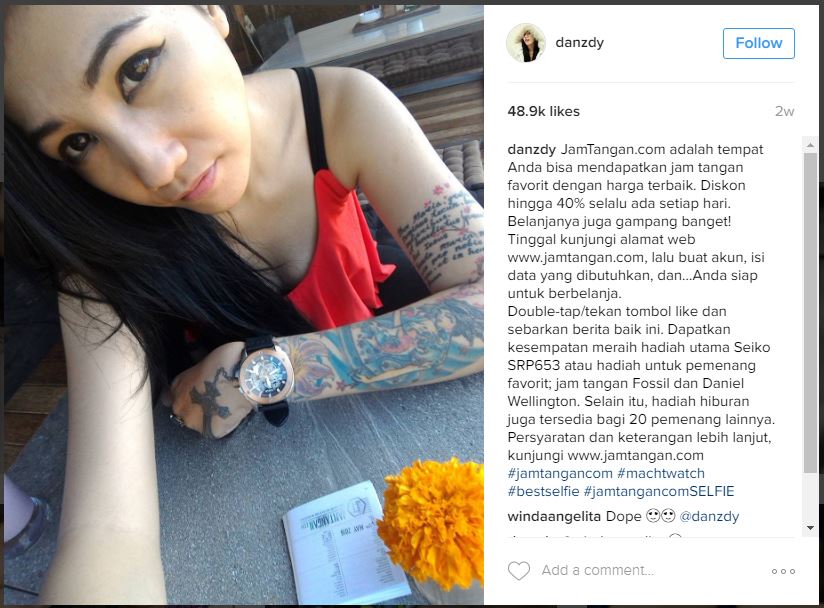 Pemenang Kedua (Fossil)
instagram: @stevanks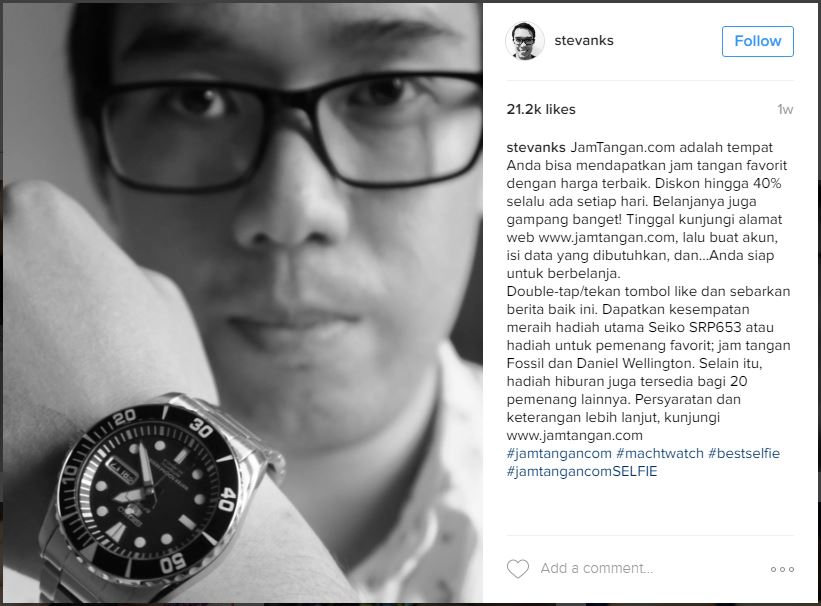 Pemenang Ketiga (Daniel Wellington)
instagram: @wsjay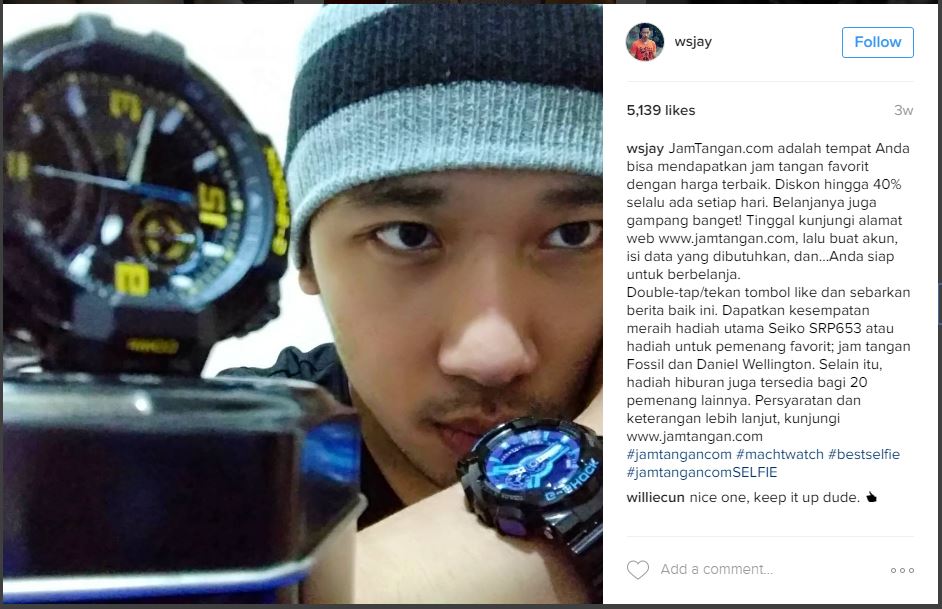 Terima kasih bagi seluruh peserta yang telah berpartisipasi. Terima kasih juga untuk para pelanggan dan watchlovers yang telah memberi banyak masukan bagi kami yang tentunya akan membuat kami lebih baik di masa mendatang. Sampai jumpa di event selanjutnya, watchlovers!